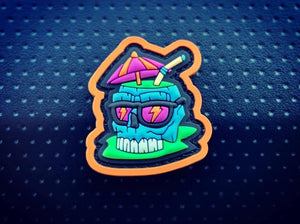 Tiki Skull
Digital Decay and Primo ORA presents "tiki skull" brolab eye set.
Includes two tiki skull cup ranger eyes and a mystery eye!
Stands 1.5 inches tall and glows in the dark.
75 sets made. Limit 2.
🏝🤙🏽Stay rad brah! 🤙🏽🏝
Disclaimer: Once out of my hands cannot guarantee replacement. Message me with any questions.