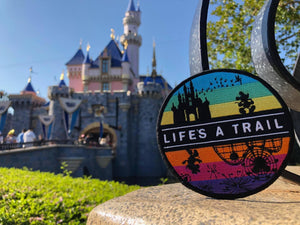 LATxPRIMO ROUND
Limited Edition of 200 total 100 per maker.
Each patch will be $23 and the limit is 3 per.
Each patch will include a matching sticker.
We hope everyone is as excited as we are for this design to be in your hands. Good luck to everyone tonight and thanks again for the continued love and support.
Special thanks to marks cousin Marvin for taking these sweet shots while at Disneyland last weekend.